A.J. Lanzarotta Wholesale Fruit & Vegetables LTD.
About Us
A "service first" company with a large selection of premium quality produce.


Balanced procurement strategies and an extensive pre-cut product offering of all fruits and vegetables.


Servicing all market segments, from institutional feeding to fine dining. Ever growing list of non-traditional produce items.


40,000 square foot temperature controlled warehouse and processing plant.


State-of-the-art temperature controlled delivery vehicles.


HACCP Certified, third party audits and Kosher Certified.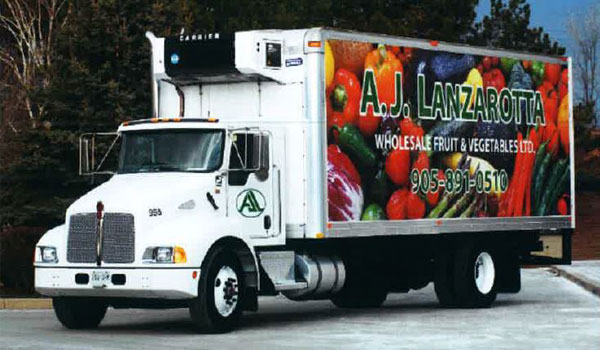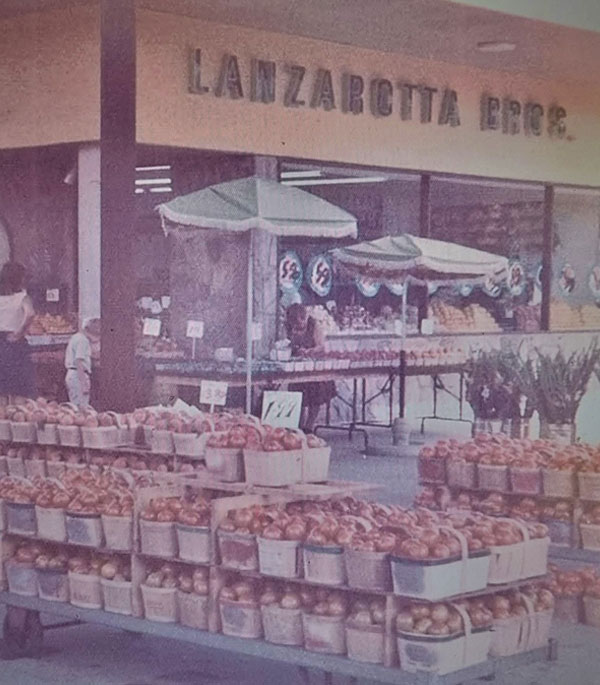 Bayview Village Center Store in 1963
Our Story
A Prodigy in the Produce Industry

Introduction: Gus Lanzarotta's remarkable journey in the produce industry began at a young age when he stepped into his father's grocery store in Toronto. Since then, his passion for fresh fruits and vegetables has driven his impressive achievements and shaped his expertise in the produce industry.


Early Beginnings: At the age of 17, Gus found himself at the original terminal market, loading trucks and gaining valuable experience in the bustling world of produce. Not long after, he joined the renowned Dominion supermarket chain as a produce clerk, rising the ranks to achieve manager and buyer positions. With each promotion, his knowledge and understanding of the industry grew.


The Rise of Independent Retail: At just 21, he opened his first store - Lanzarotta Bros. Fine Fruits and Vegetables Market. This was just the beginning of his entrepreneurial journey, marked by a strong vision and a commitment to providing the finest produce to customers. Two more successful stores, Humbertown Fine Foods and The Harvest Wagon, soon followed, establishing Gus as a notable figure in the Toronto market.


A.J. Lanzarotta Wholesale Fruit and Vegetables Ltd: Building on his success in retail, Gus ventured into the wholesale business to supply local restaurants with fresh produce. Thus, A.J. Lanzarotta Wholesale Fruit and Vegetables Ltd. was born. What started with peeling onions in his garage soon grew into a thriving operation, thanks to the dedicated support of Gus's wife and children. To meet the growing demand, the business relocated from the garage to a spacious warehouse operation.


Unmatched Expertise and Passion: Gus's experience, gained through peddling produce door to door from his father's truck, managing and sourcing for a renowned supermarket chain, and owning his own stores, has honed his expertise in every aspect of the produce industry. His reputation for sourcing only the highest quality produce has earned him the trust and respect of local businesses throughout his 60-year career.


Maintaining Excellence: Today, Gus Lanzarotta's reputation as a produce expert remains unparalleled. With a focus on maintaining the highest standards and commitment to sourcing the finest produce, his legacy continues. The experience and achievements accumulated over the years serve as a testament to his unwavering dedication to the industry.